We generate a creative environment and smooth process during fundraising stages, enabling start-up companies to maximize results.
Constructive solutions are a key to success of a quest for capital for both investors and companies, we offer investors qualified and creative business opportunities.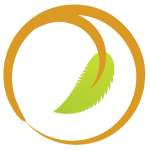 Our team specializes in making meaningful connections for our clients.
With insight gained from decades of experience, we skillfully  match opportunities with capital and successfully facilitate the process as a dedicated point of contact.
We work with companies in almost all sectors from manufacturing, energy and industry to hi-tech, deep tech and academic research-based ventures.
A key part of our service is individualized support during all phases of the transaction, beginning with the setting of strategic and economic objectives up to contract conclusion.
In the age of immediate international communications, the average investor receives hundreds of opportunities a year and will invest in roughly 1%, let us help you beat the odds.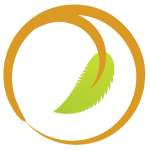 We specialize in scouting, planning and managing M&A transactions in the industry, technology and commerce sectors from scouting target companies to a successful closing.
As proficient executioners we serve both buy-side and sell-side clients on targeted and broad mandates (cases when you know who your target company or acquirer is, and cases when it is part of our service), we do not engage in distressed sales. 
As we recognize the uniqueness of these kind of transactions and the variety of circumstances that may affect the nature and levels of our engagement, we evaluate and negotiate each opportunity in this line of service upon its merits. Our clients generally range from middle to large market cap.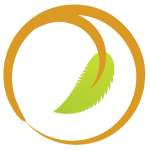 Deployment of capital has become a global operation. We serve as 'the eyes and ears' of an international investor in Israel, combining the access available to local peers with our expertise we act as a trusted entry point.
Beyond our close connections within the Israeli business community, we have widened our network through strategic partnerships and joint ventures with key figures active in international transactions.
These synergies further empower us to constantly extend our reach globally. We are working closely with leading law firms, financial services agencies, international banks, family offices and due diligence providers. With access to the to tier professionals, our firm has the capacity to be there for our clients in every step of the transaction, from the first introduction to the successful closing.
---
---
We strive to create a smooth process to provide  successful results and constructive solutions in the quest for capital. With a record of excellence for over two decades we are a team assembled of leading members of Israel's dynamic business community active in sourcing investments for the country's ever expanding roster of start-up companies. We have demonstrated a record of successfully initiating and managing cross boarder M&A transactions for mid-sized companies from scouting to closing.
With a rich background as founders and investors combined with corporate, banking and tech legal skills, we harnesses our many years of experience and ocean of valuable connections to the benefit of our clients' business needs. We cater all sizes of corporations  alongside  individual investors.
Our fees are paid according to accepted and agreed upon parameters and are based solely on success of our efforts in raising funds for our clients.
It should be clarified, that investors are not asked for any payment to us unless otherwise expressly agreed in advance and in writing, defining a clear scope of engagement.