A reputable highly skilled corps of experts, all influential business and community leaders -serveing as a valuable complement to OBV's Management Team, by providing constructive expertise and high level contacts.

Professor Moshe Many
1928 – 2015
We always will remember and cherish with love and appreciation the great contribution to our company of Professor Moshe Many – leader, renowned physician, scholar ,an accomplished man and a true friend.
Will his memory be blessed.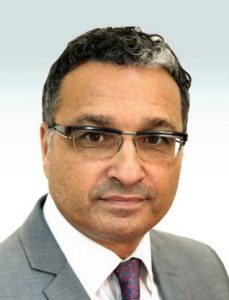 Cobi is an experienced business development consultant, in traditional and innovative industries – both in the public and private sectors.
He is well experienced in business negotiations and enjoys excellent capabilities & network to identify business opportunities and market growth drivers.
In addition, Cobi has the skills ,knowledge and experience in educating management teams to create readiness to enter new markets and assimilate structural changes.
Maj. Gen. (Ret.) Ron is an highly esteemed high ranking veteran of the Israeli Security Forces, a qualified Homeland security expert and an independent consultant to various International and Israeli industries, organizations, companies & institutions. His vast experience in commanding elite units with the IDF and Israel´s Police, mastery of the most advanced methods & relevant Technologies and acclaimed achievements placed Maj. Gen. (Ret.) Ron as a senior authority in consultancy, steerage, guidance and supervision to any Homeland security related project.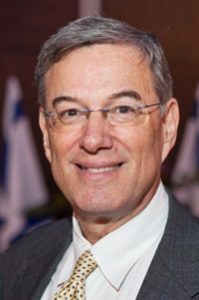 MBA, held senior positions in government and public sectors, including: Economic Coordinator in London, Economic Consul in New York, Commercial Commissioner in Israel, Member of the Presidium of the Chambers of Commerce, Senior Member of the Leumi Group, , Mayor of Kfar Shmaryahu, Tel Aviv City Association – currently runs his consulting firm.
Prof. Eran Dolev, M.D ,former commander of the IDF Medical Corps (Brigadier General Ret.) , former Head of Internal Medicine Department at Tel Aviv Medical Center, Associate Professor of Medicine at The Sackler School of Medicine, Tel Aviv University, Visiting Professor of Military Medicine at USUHS Bethesda, Maryland and senior management positions within the Israeli healthcare system.
Since early 2010 Mr Rotem is the executive chairman of Credorax Inc. a global financial institution active in the eCommerce space Mr. Rotem co-founded PowerDsine (PDSN) in 1995 and served as CEO and director from inception till January 2007. PowerDsine pioneered the innovative Power over Ethernet (PoE) technology and is the global leader of this space. Mr. Rotem led all private funding rounds as well as successful NASDAQ IPO in June 2004. In October 2006 Mr. Rotem led the acquisition of PowerDsine by Microsemi Corp (MSCC) for $250M. Prior to co-founding PDSN Mr. Rotem managed Butterfly Communication that was later sold to TI for $50M. The company was one of the world pioneers in providing Bluetooth semiconductors. From 1981 until 1992, Mr. Rotem served as a Major in an elite R&D center within Israeli Defense Forces (IDF) Intelligence Corps. Mr. Rotem was chosen as Ernst & Young 2004 Entrepreneur of the Year, representing Israel in Monaco that year. Mr. Rotem was born in Israel in 1961. Mr. Rotem holds an MBA from Tel Aviv University specializing in industrial management, and a B.Sc. in Electrical Engineering from Tel Aviv University, from which he graduated Magna Cum Laude.